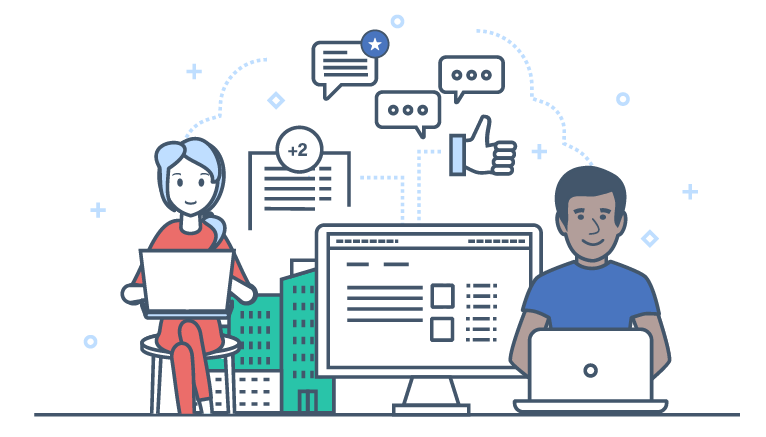 Worktribe Impact enables academics and administrators to
record research impact and evidence

effectively in order to support and showcase research outcomes. 
Streamline your teamwork.
Coherent workflows ensure that recording of impact and evidence is efficient and accurate.
Record impact case studies and evidence entries on the same platform as your project management and research outputs.
Follow built-in approval routes to ensure that recorded information is robust and compliant.
View all actions, changes and comments on every record.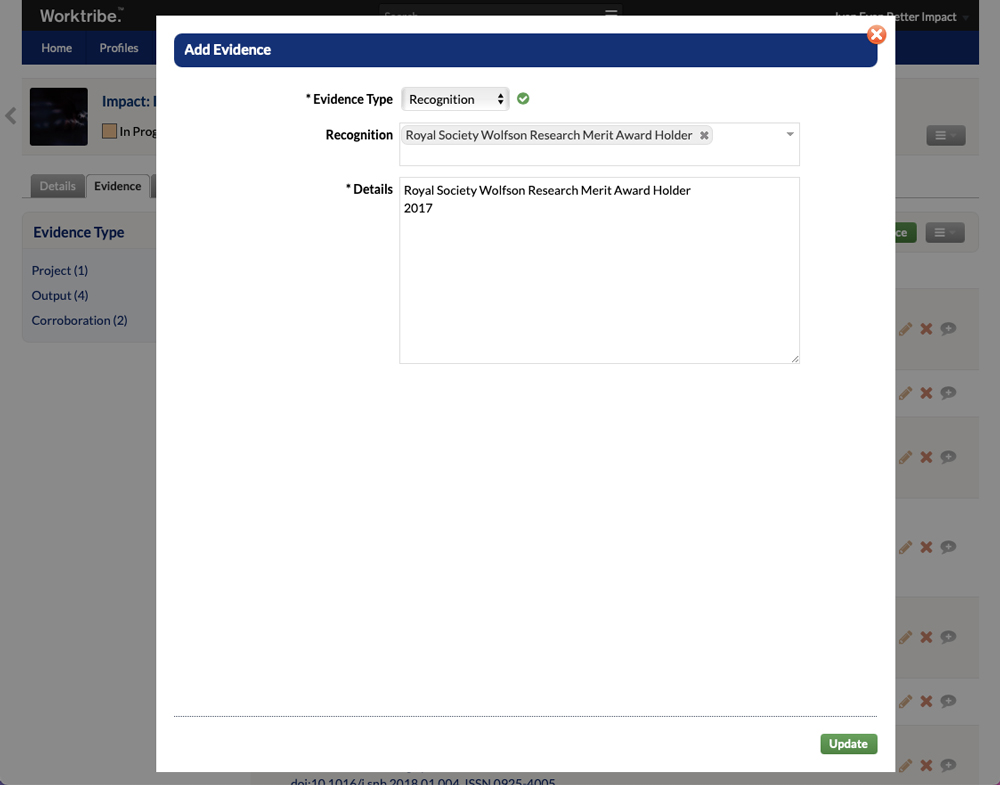 Coordinate and cross reference.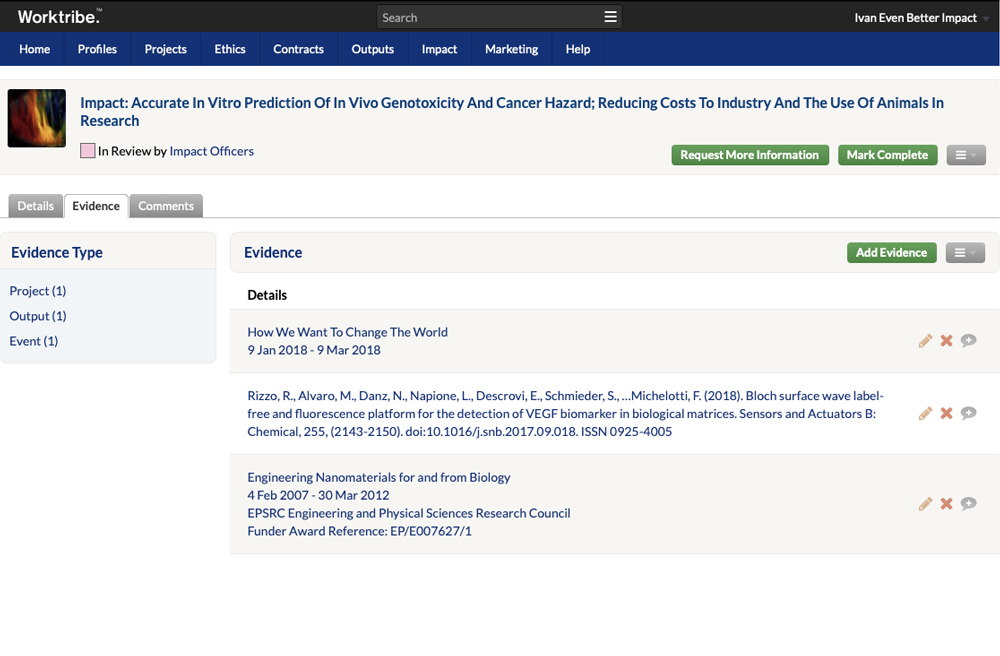 Simplify the most complex multiple impact and evidence scenarios.
Create links and bespoke referencing within the system.
Use independent evidence entries to support multiple impact records.
Benefit from comprehensive search functionality to report on impact evidence against underpinning research.
Showcase research outcomes
Harness recorded impact case studies to evidence and promote university performance.
Easily enable public view of case studies as and when required.
Integrate with Worktribe REF to demonstrate impact as part of your REF submission.
Utilise impact and evidence when reporting to funding bodies.