Durham University supports world-class research with Worktribe's research management suite.

Embracing Worktribe's research management tools has allowed Durham University to:

Smoothly transition from the existing stand alone costing tool and manual internal approvals process to fully-integrated project costing, pricing and approvals in Worktribe.
Significantly improve collaboration, transparency and efficiency in processes across the research lifecycle.
Respond with resilience to the research management related challenges of Covid-19 with a reliable cloud-based platform.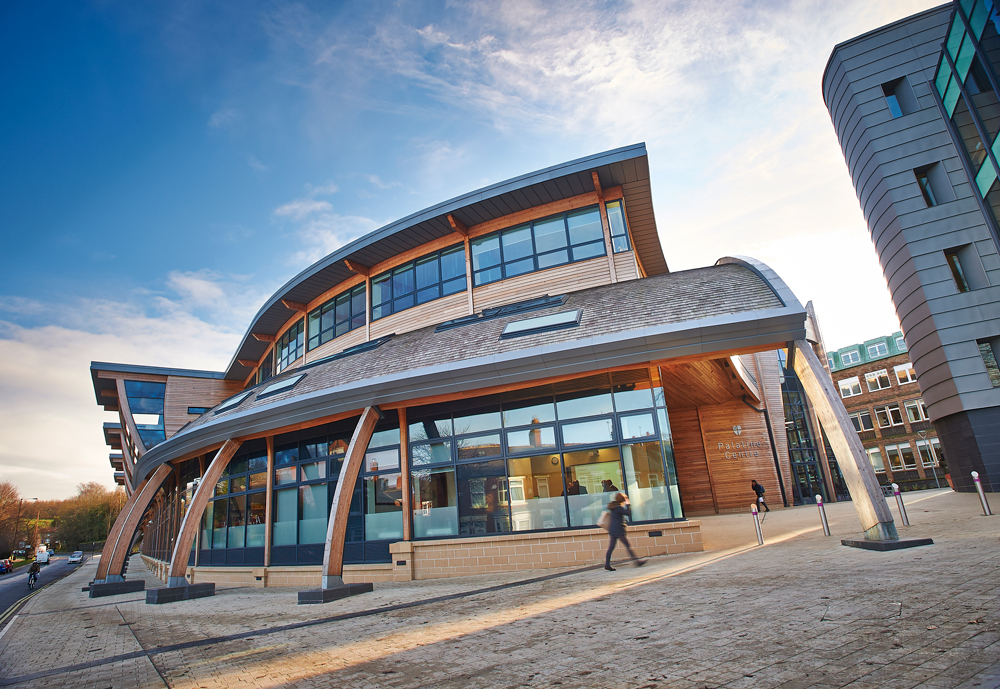 Image credit: Durham University
The situation
As an established member of the Russell Group, Durham University produces world-leading and world-changing research across four Faculties. The University has set a number of goals as part of its 2017-2027 Strategy that include delivery of a critical mass of world-leading research across all academic departments, and offering a rewarding research environment to Durham's academic community.
In 2018, the University decided there was a strategic need for improved research management information.
"Our desire for continuous improvement meant that we needed to find an integrated system for research grants management to be able to decommission multiple standalone systems. Our costing and pricing system was coming to the end of its life, so we needed to have a new system in place before the support ran out. Ultimately, we wanted to streamline and improve our business processes, too." – Luke Garnham, Research Systems & Information Officer in the Research and Innovation Services team at Durham University.
The solution
Durham University partnered with Worktribe in 2018 and started the implementation of Worktribe's Pre-award and Post-award products.
"The reasons for procuring Worktribe align very well with the University's strategic aims of being a world-leading and world-changing research-led university that promotes job satisfaction and productivity."
"Our IT strategy identifies efficiency, resilience and cloud-first as some of the key elements, and as such, Worktribe is a great fit."

– Luke Garnham, Research Systems & Information Officer
"The product met our requirements and seemed to be the system of choice for several other UK universities as well. Worktribe's people understand what is expected of the system and are keen to continuously improve it together with the user base." – Luke Garnham, Research Systems & Information Officer.
The project team chose to roll out Pre-award functionality first and allow that to be embedded, before starting work on the Post-award side.
"Generally speaking, our implementation was really smooth. We found that the technical system implementation itself was mainly straightforward, but we did need to put in a lot of time and effort to review and optimise our internal support processes and align them with Worktribe's workflow. Looking back, it was sometimes tough to prioritise tasks internally as most people had their normal 'day jobs' to do, as well as being part of the core project team. However, we had some great support from our internal IT team which was crucial to the success of our implementation, ensuring that our integrations worked." – Luke Garnham, Research Systems & Information Officer.
Transitioning to Worktribe
Replacing Durham's legacy costing and pricing tool was high up on the priority list for the University during the implementation process. As the costing and pricing tool had been used to cost research projects at the University for a number of years and people were very familiar with it, it was essential that the transition to Worktribe was planned and executed carefully.
"There was some reluctance to move away from the previous costing and pricing tool initially, as with any system change. We needed to make sure outputs from Worktribe matched the legacy system outputs, so we did a lot of testing of both systems to ensure that any differences in costing outputs were negligible" – Luke Garnham, Research Systems & Information Officer.
The University also made the conscious decision not to move legacy data to Worktribe.  Durham's legacy system was only used for costing and pricing, whereas Worktribe would incorporate more of the research lifecycle management.
"Worktribe had a lot more functionality available to us and offered us much more opportunity to include other processes as well as costing and pricing."

– Luke Garnham, Research Systems & Information Officer
Durham chose to roll out Worktribe to Research and Innovation Services first, within the pre-award admin team for internal costing and pricing of research projects. It was then gradually rolled out to other users.
During a six-month transition period, the previous costing and pricing tool  was accessible as a view-only backup, and Worktribe was used for the costing and pricing of all new projects. Academics were gradually onboarded on an as-needed basis.
"When an academic was putting an application together, we would train them to use Worktribe rather than relying on spreadsheets sent to them by our support team. The more people we got in through that route, the more buy in we got from academics." – Luke Garnham, Research Systems & Information Officer.
The transformation
Durham University is now using Worktribe to manage all externally funded research applications and active grants using Worktribe's Pre-Award and Post-Award products. The system is fully adopted by the Research Operations team with approximately 750 academic and support staff users (with the number of users steadily increasing).
The University has already seen a number of benefits including better collaboration, improved processes and more transparency and accountability.
"The implementation and subsequent use of Worktribe to manage applications and awards has definitely helped improve administrative processes. Worktribe has made a big impact on how the central research support unit works, particularly by making research project applications and award management much more transparent to academic and departmental support staff. And as more academic and other support staff begin to use the system, the opportunities for collaborative working and contact between different departments are increasing." Luke Garnham, Research Systems & Information Officer.
It's been great to see how people are working much more collaboratively now that we have Worktribe. Without Worktribe and the improved business processes associated with it during the Covid-19 situation, efficient management of applications and awards would have been significantly harder."

– Luke Garnham, Research Systems & Information Officer
Worktribe has also helped Durham University to improve the accountability and transparency of its processes overall.
Integration with other systems at Durham University was an important aspect of the implementation (as well as being one of the drivers for a new system in the first place). Using Worktribe's open API, data is now pulled from the University's HR system (Oracle HCM) into Worktribe so that salary data no longer needs to be added manually for project costing. Additionally, a two-way integration allows budget data from Worktribe to be pushed into the University's finance system (Oracle Financials), and actual spend data to be retrieved back into Worktribe.
"Implementing change, and in particular new IT systems, can often be difficult. All the way through from designing a system to rolling it out and obtaining user buy-in it can be a challenge. With Worktribe we have not experienced this. Instead, the project has been run smoothly and the operational take-up of the system has been great. We regularly get feedback from our academic colleagues and it has largely been very positive and encouraging." – Andrew Jackson, Director of Research and Innovation Services.
There has been a significant improvement in our ability to manage projects throughout the research grants life cycle and we look forward to improving it even further by continuing to work in partnership with Worktribe to introduce the Outputs and Profiles functionality in 2021"

– Andrew Jackson, Director of Research and Innovation Services, Durham University 
Ready for the future
Durham University continues its transformation of the research management process, to ensure they have all of the relevant tools to support world-class research. The University decided to extend its use of Worktribe to include other research management products to further improve the efficiency of research management.
With a project to implement Worktribe Outputs and Worktribe Profiles starting in early 2021, the team feel well placed to take on the challenges of research management now, and in the future.
If you'd like to find out more about any of the products mentioned in this article, please contact Jon Hackney.