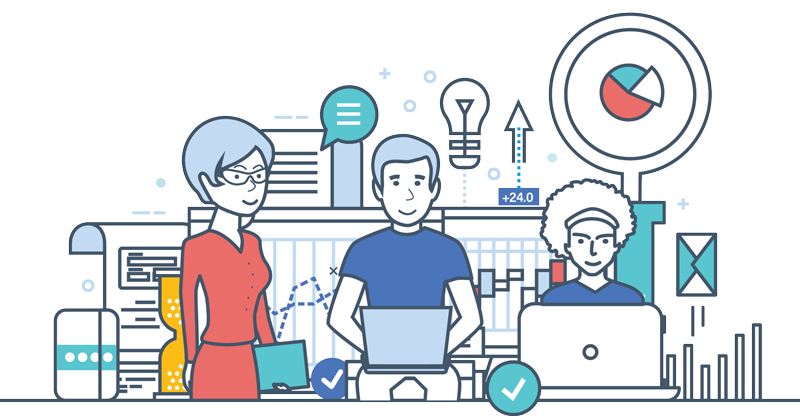 Worktribe
Research.


Simply everything you need in one place.
Worktribe is an intuitive cloud-based platform offering a powerful suite of tools for

seamless, end-to-end research management.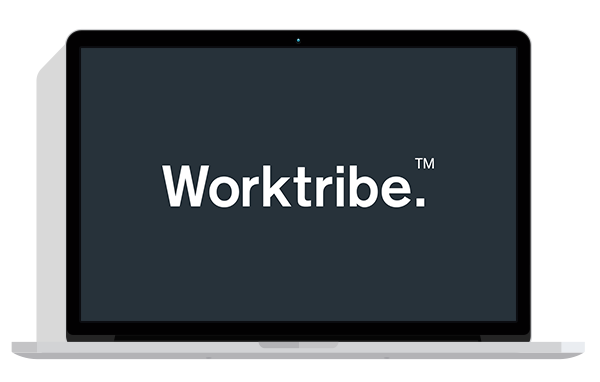 Collaborative bid development.
Integrated Full Economic Costing tool.
Clear workflows from submission to award.
Comprehensive ethical review management. 
Streamlined project management with spend tracking.
One central Open Access repository.
Smarter REF preparation with AutoREF.
Real-time reporting and insights.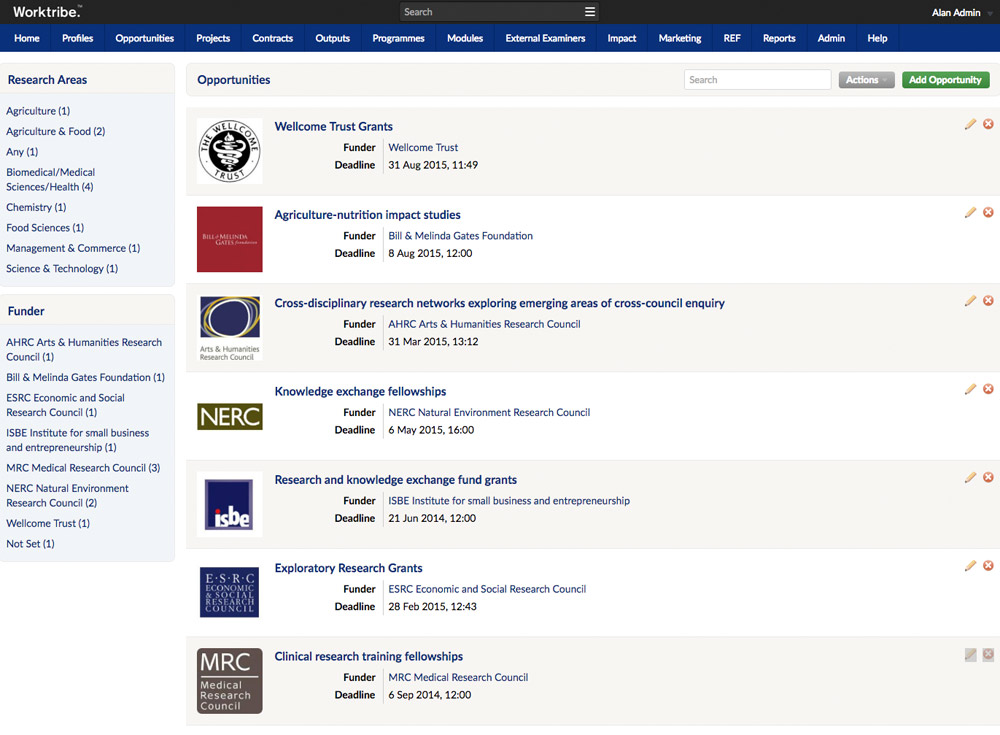 Opportunities
allows researchers to discover new opportunities and easily find internal collaborators.
Create or import information about opportunities from external sources of funding and grant information.
Search, filter, tag, share and comment on research opportunities.
Automatically receive notifications about relevant opportunities that are matched to your user profile.
Express interest in an opportunity and quickly identify potential collaborators.
Create a project based on the details of an opportunity.
Follow a clear workflow and approvals process from bid development and project creation to award acceptance.
Develop and manage multiple project budgets with full economic costing (fEC) and TRAC compliance.
Manage a database of funders with in-built pricing rules for major funders.
Enable HR data integration for accurate staff costing.
Monitor and report on staff workload allocations.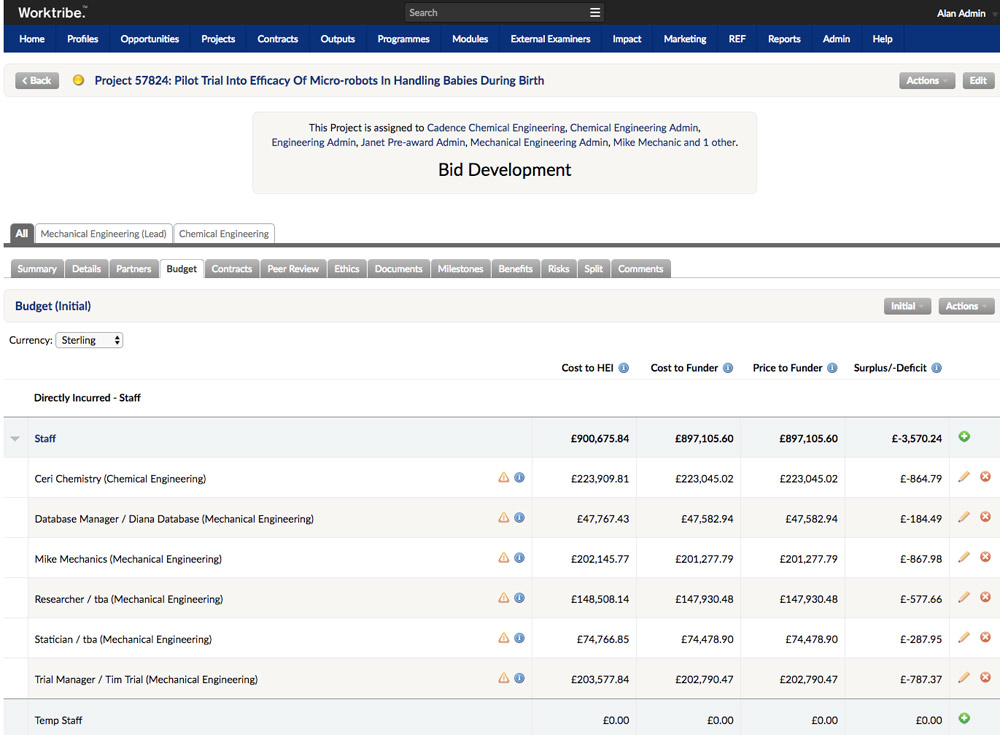 Ensure ethical compliance.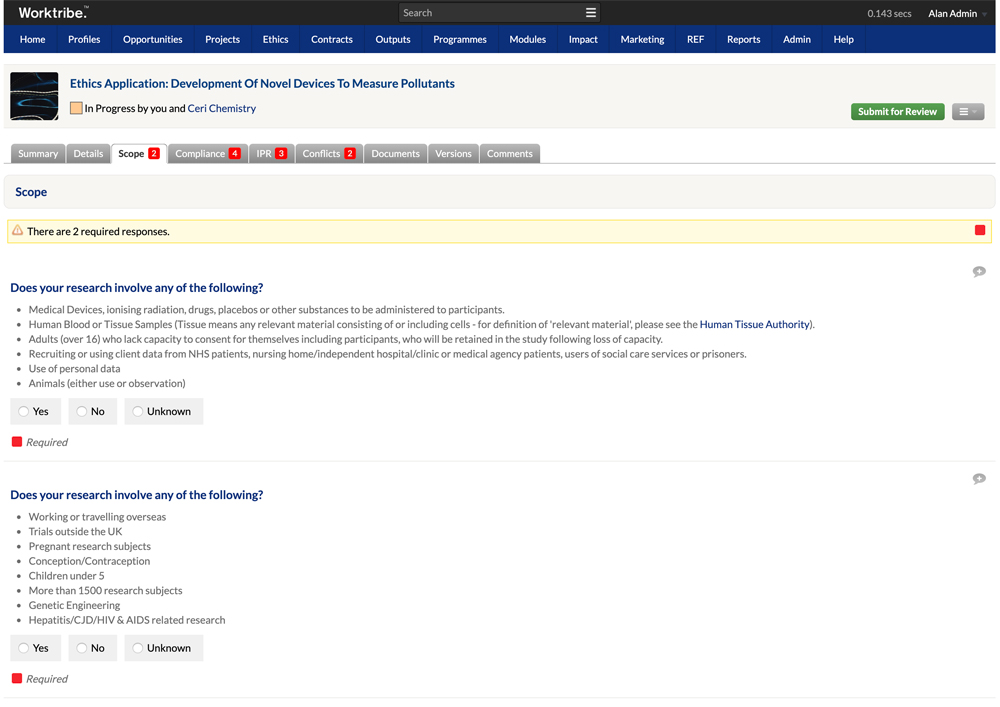 Record and manage applications for ethical review with dynamic forms.
Route applications to the correct reviewer for approval or amendment.
View highlighted changes and previous versions of applications.
Engage in online discussions, manage committee meetings agendas, produce documentation and capture decisions.
Monitor progress and view an audit trail of user actions and updates.
Contracts

allows you to develop and manage research-related agreements effectively.
Develop and manage contracts by following a clear workflow.
Create basic organisation profiles for contract parties.
Record, upload and view contract documents and notes.
Monitor progress and view an audit trail of user actions and updates.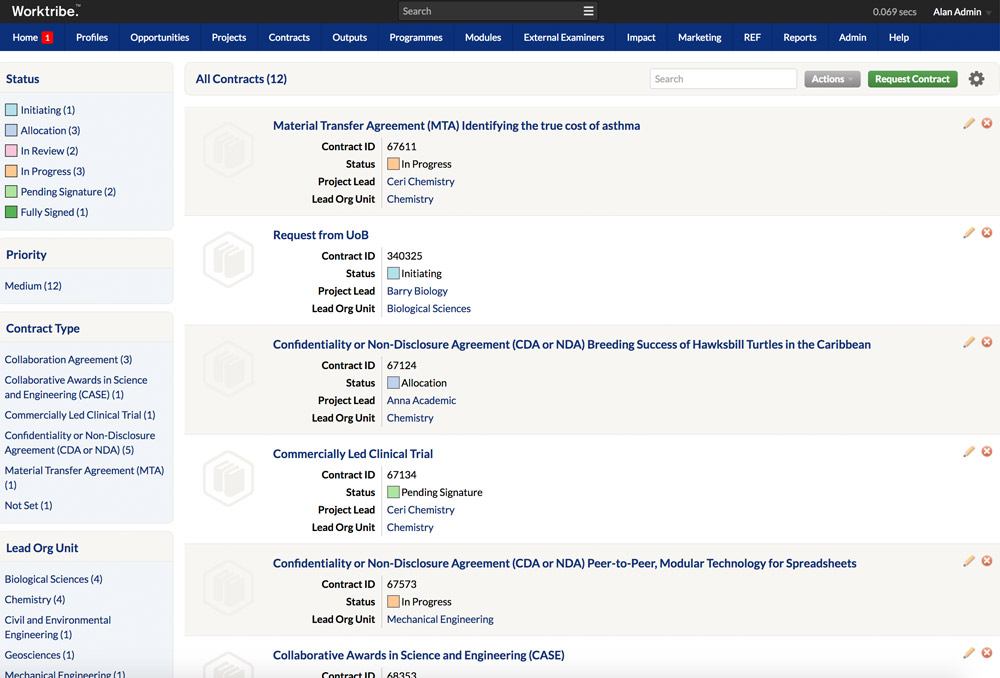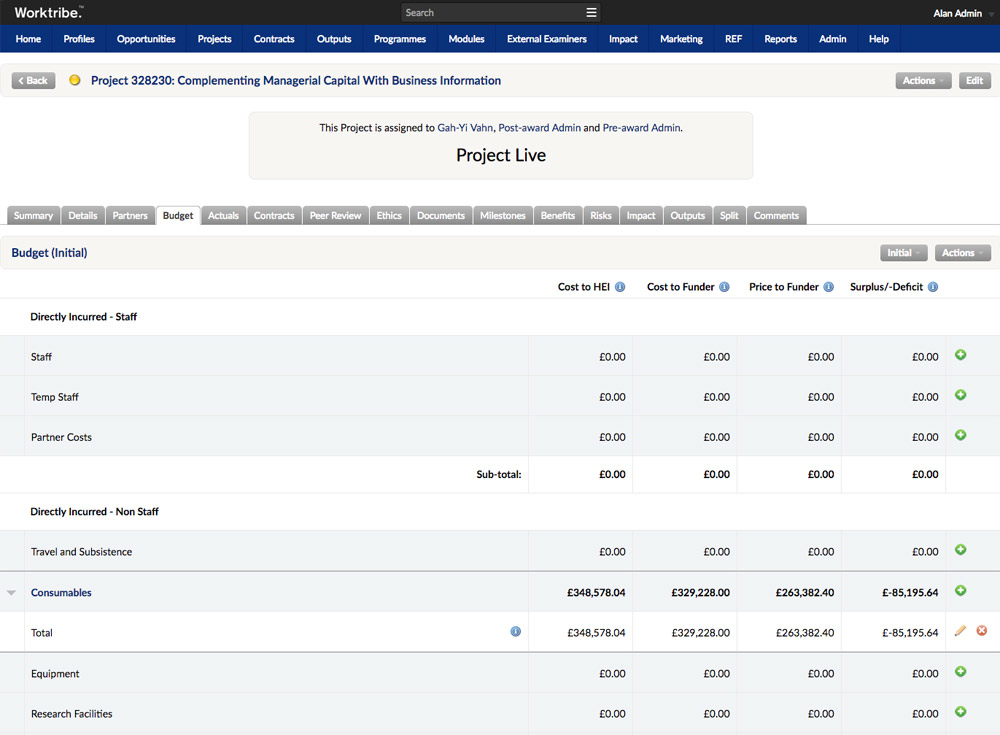 Post-Award

provides simple tools to manage and track project progress.
Define and manage key project milestones.
Schedule reminders and reporting deadlines.
Integrate with your finance system and track spending against your budget.
Easily store, manage and view project documents.
Record risks, and approve supplements or virements.
Coordinate multiple parallel peer reviews.
Outputs & Repository

allows you to harvest, document and store project outputs and make them discoverable.
Create, upload or import journal articles and other outputs with associated metadata.
Create and access journal and publisher profiles with licences.
Make academic research discoverable by integrating with your website.
Benefit from our fully OAI-PMH compliant public repository.
Automatically check outputs for Open Access compliance.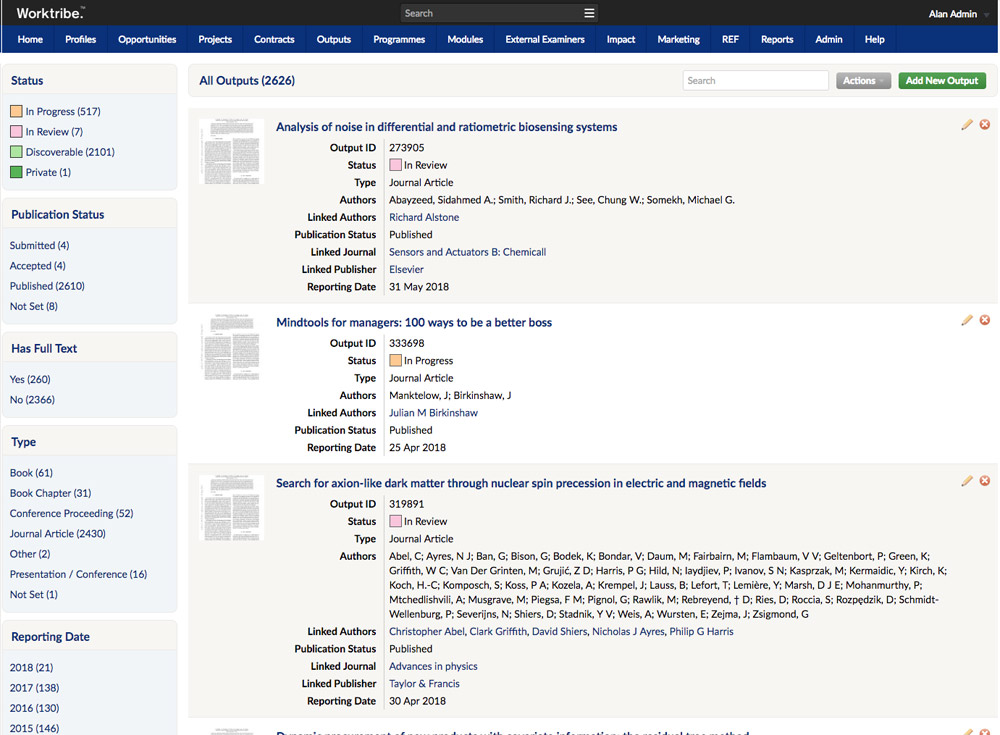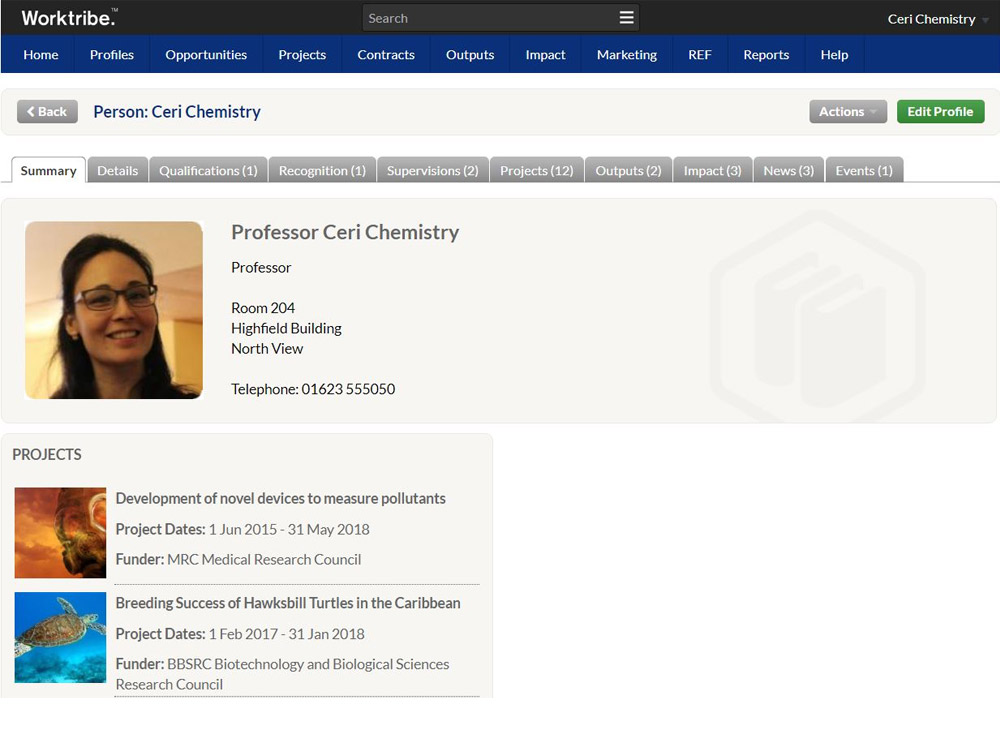 Profiles

 helps keep individual records up to date for enhanced researcher visibility.
Manage academic profiles and record qualifications, research interests and biography.
Easily integrate with ORCID, Scopus and arXiv.
View automatically collated profile information including projects, outputs and impact.
Showcase academic profiles on your website.
Empower researchers to manage their own profiles easily.
Make your research matter.
Impact

 makes recording project impact and evidence easy.
Create new impact and evidence entries.
Tag entries and create links between impact, evidence and underpinning research.
Manage the review process effectively to ensure quality of impact entries.
Make impact case studies publicly visible.
Take the stress out of REF.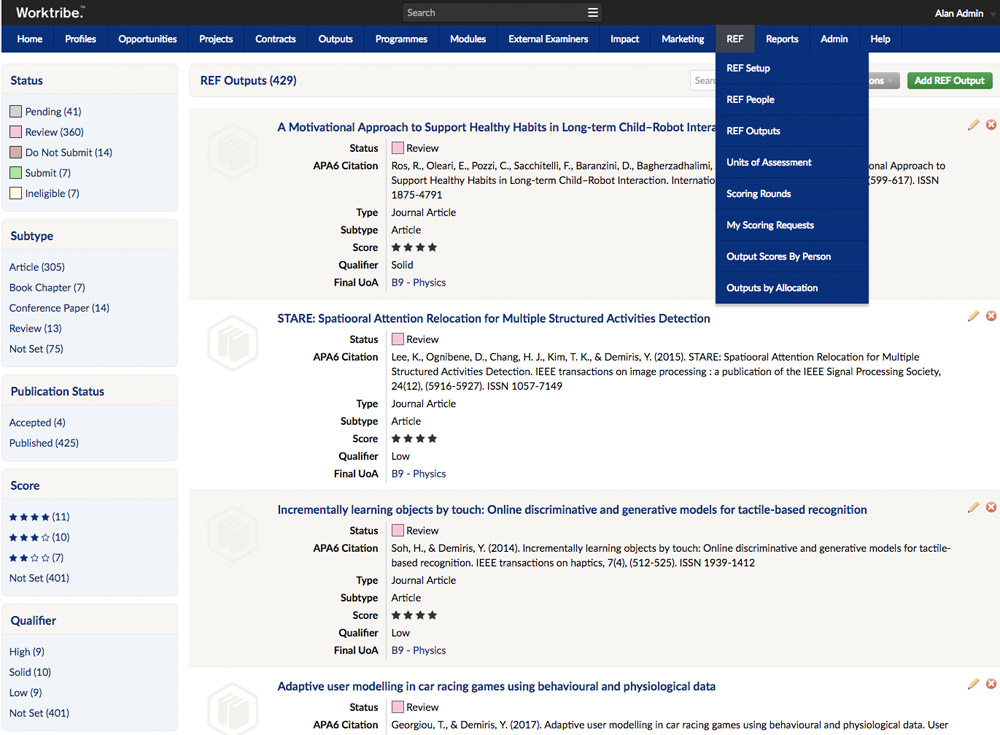 REF

provides a clear roadmap for your 2027 submission.
Identify and manage REF eligible outputs and people.
Automatically calculate your REF score.
Use AutoREF feature to suggest optimum submission.
Want to know more?
We're always on hand to tell you a little more about our platform and products.
Whether you are looking for a short overview, or a full demo, get in touch now.
Talk to Jon on 0870 020 1760
The fast and easy way to procure the Worktribe Research suite...
Worktribe in action.
Find out how universities across the UK are transforming administration with Worktribe.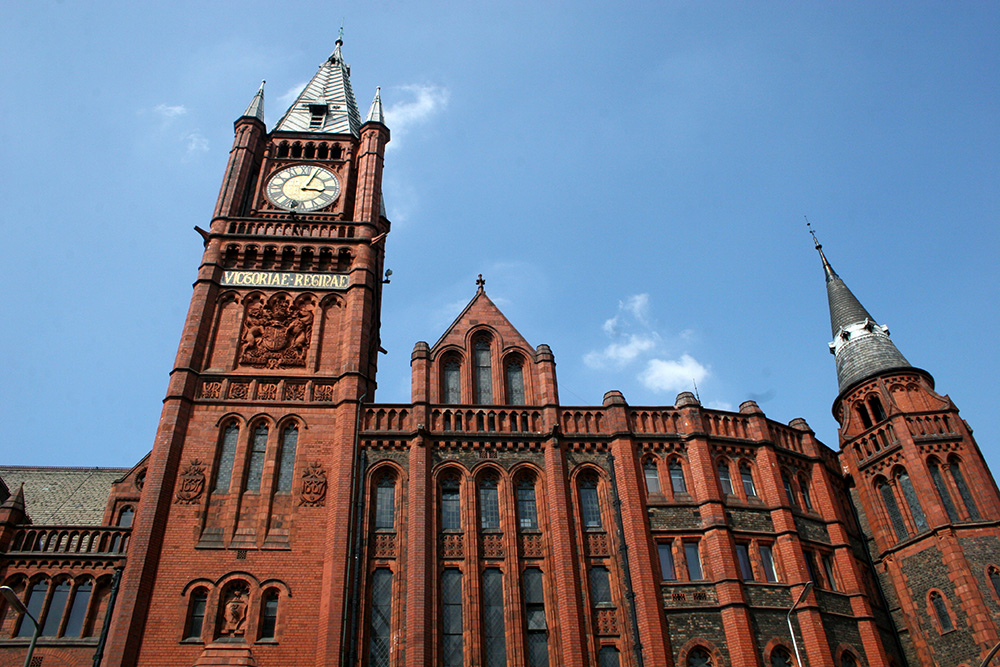 In this interview, we hear from University of Liverpool's Worktribe project team about their objectives, approach and technology used in the successful integration between Worktribe Curriculum and the University's student records system, Banner.
read more