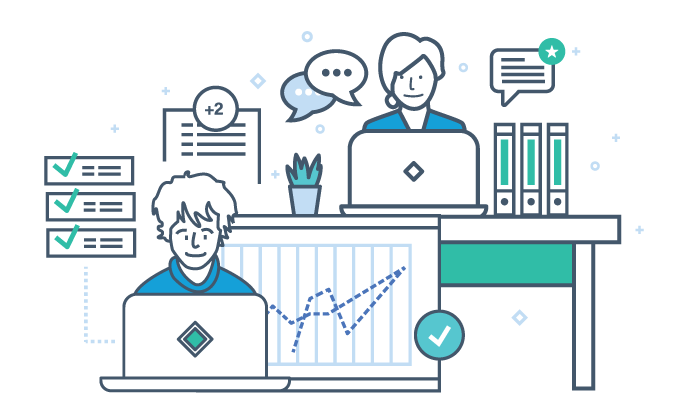 Working with universities across the UK, we've developed a research management product specifically to help manage 
ethical reviews and approval processes.
Simplify complex review processes.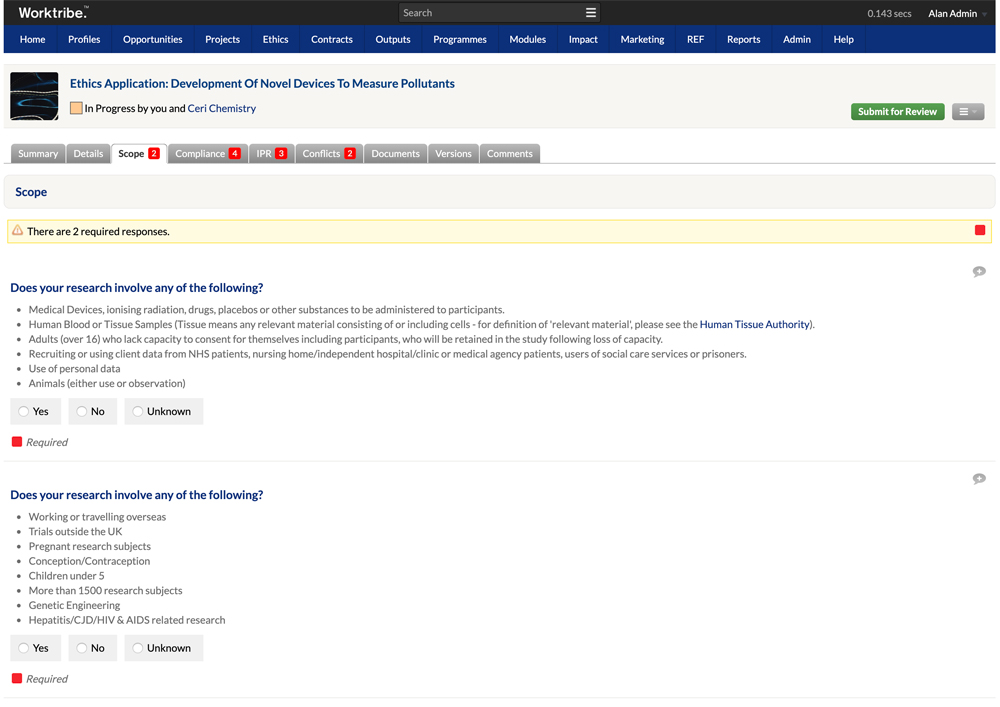 Clear workflows, dynamic forms and ethics application routing save academics and administrators time and stress.
Reduce time spent on ethics applications with dynamic forms with conditional branching logic.
Route application dependent on risk, organisation or committee structure.
Follow flexible review and approval paths to match your internal processes.
Streamline your teamwork.
Collaborative tools and meeting management features ensure applications are processed quickly and efficiently.
Support and track committee meetings.
Use commenting functionality to discuss applications online.
View previous versions of applications and highlighted changes.
Manage Word templates for committee papers and letters.
Automatically populate templates with Ethics application data to download.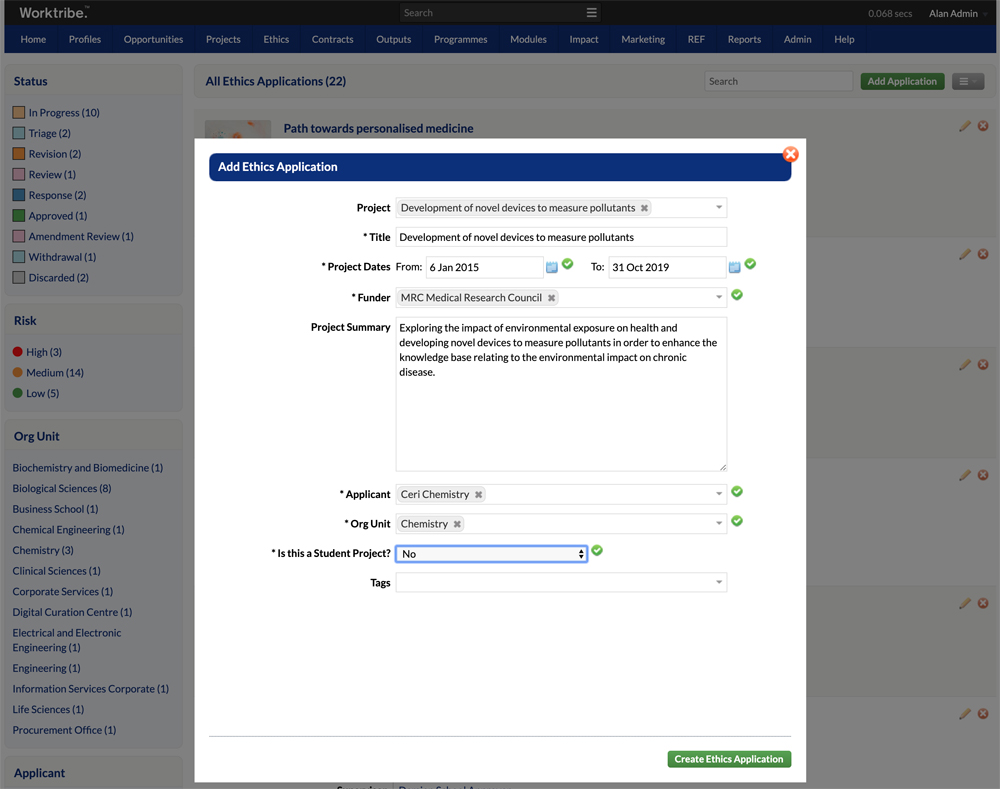 Less risk, more compliance.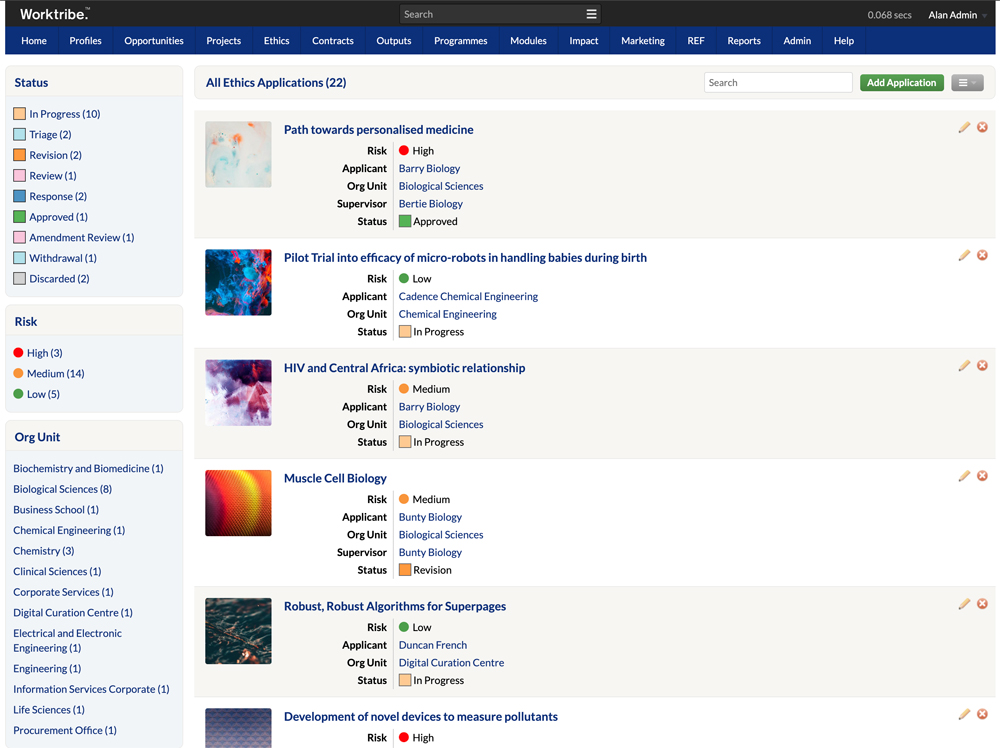 Effective ethics application management and tracking in one place means improved transparency, compliance, research integrity and reporting.
Monitor progress and view an audit trail of user actions and updates.
Access an archive of all previous ethics applications, even after project closure.
Get insights with automatically populated, filterable management reports.
Integrate with your BI tool using Worktribe's REST API for deeper data analysis.