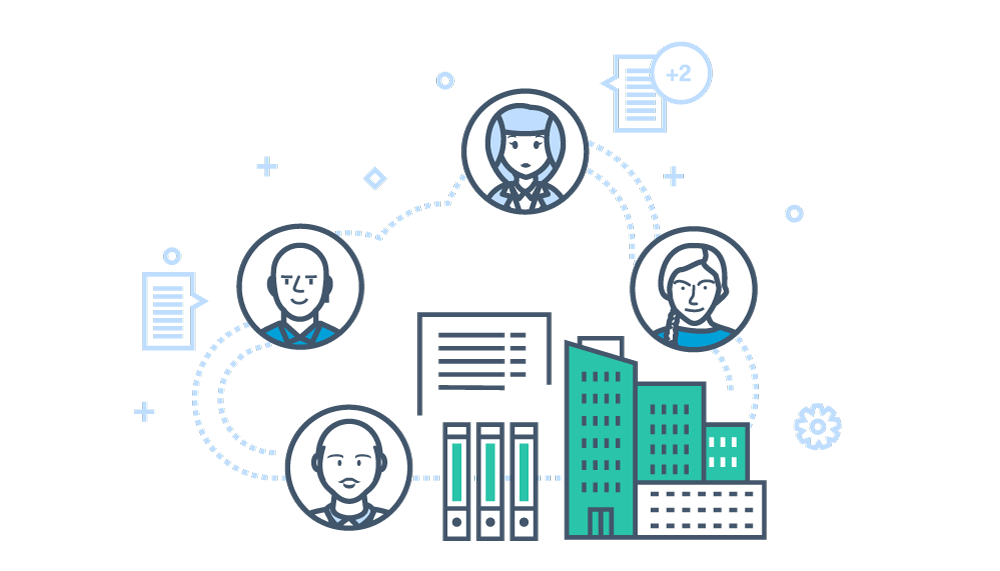 Working with universities, we've developed a research management product specifically to
manage and showcase researcher profiles.
Optimise academic profiles.
Ensure researcher information is current and accurate with simple, user-friendly tools for profile management.
Build and manage individual profiles including biographies, qualifications, recognition, research interests, news and events.
Empower researchers to own and maintain their own profiles with simple workflows and a user-friendly interface.
Set approval paths to ensure the quality and accuracy of profile data.
Automatically link researchers to their awards, outputs, engagement activities, impact, esteem, programmes and modules (where the relevant Worktribe products have been purchased).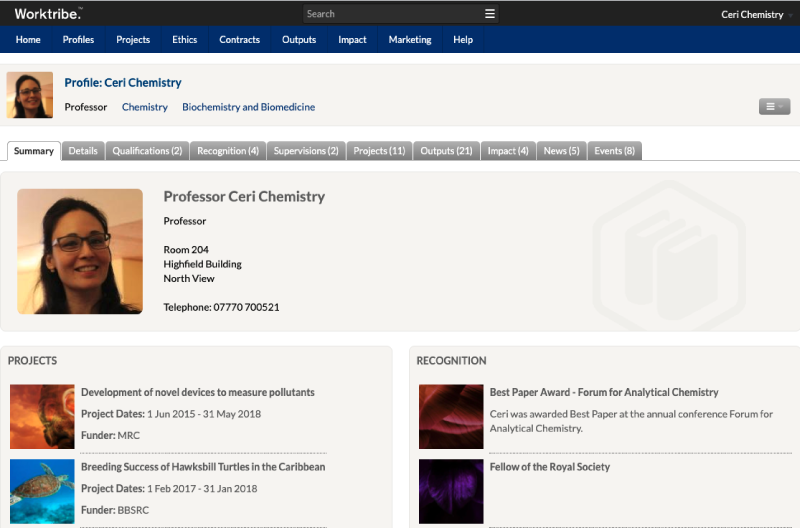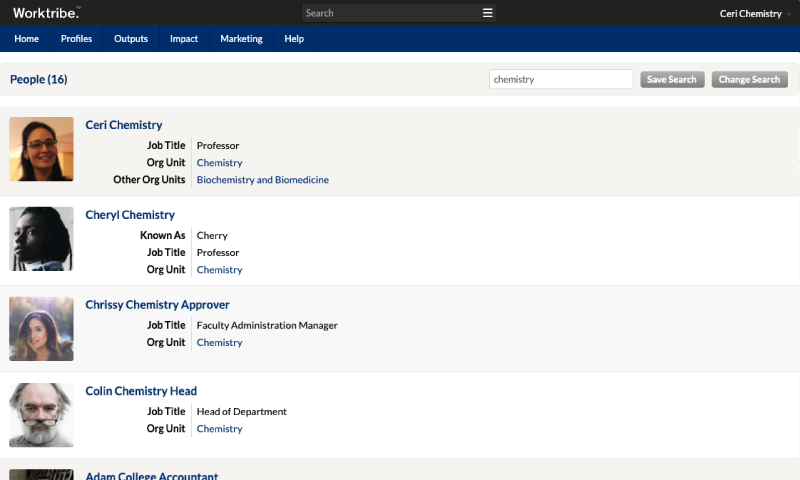 Establish a comprehensive library of academic profiles, with all profile information and connected data in one place.
Record researcher identifiers such as ORCID, Scopus, arXiv, CrossREF and Web of Science to easily identify your researchers' online presences.
Harvest additional data such as student supervisions via an open API.
Easily view, filter and export academic profile information to inform performance reviews and reporting.
Share researcher achievements and foster collaboration with features designed to display and share profile information.
Showcase profile information and dynamic related content including projects and outputs on your institutional website via an open API.
Display staff profiles using our integrated public-facing Open Access Repository (requires the purchase of Worktribe Outputs).
Enable researchers and academics to download an automatically populated CV template.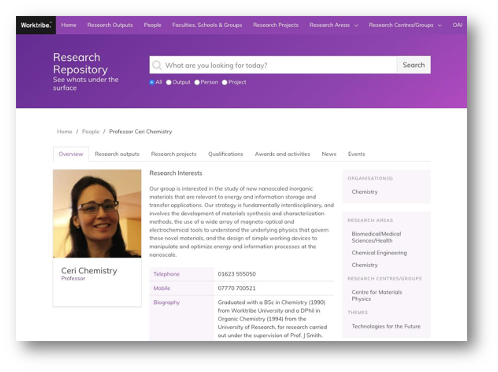 Please note: A basic version of Worktribe Profiles is provided free of charge with any product purchase on the Worktribe platform. To benefit from the full range of profile management features above please speak to Jon.