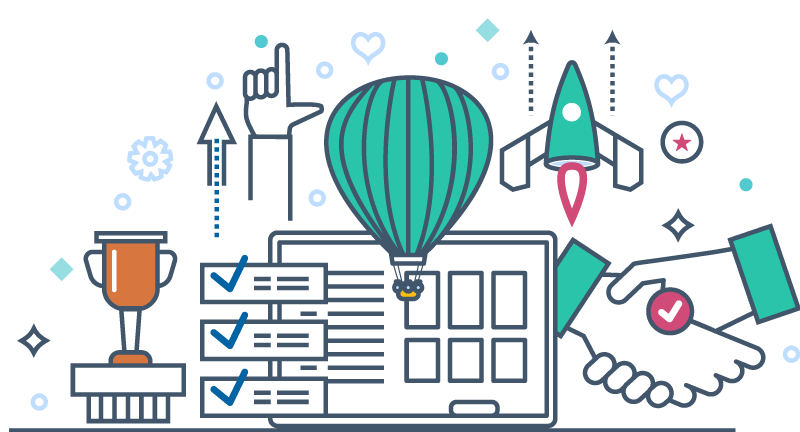 Implement with confidence.
Our experienced implementation team have worked with a wide range of institutions.

With our guidance, you'll be realising your return on investment in no time.
Clear methodology

We've developed a proven,
best-practice implementation model and successfully implemented Worktribe at numerous institutions.
Mutual understanding of your aims and expectations.
Well-defined project schedule to ensure implementation on time, on budget.
A working system from day one.
Considered configuration to support and enhance your processes.
Engaging, effective training
Worktribe is designed for people. No additional training is required, so that you and your team can spend more time focusing on the things that matter.
Structured training for project leads, technical staff and administrators.
Combined teaching, user-driven learning and discovery sessions.
Real-life use-cases to ensure a deeper understanding of how to leverage the Worktribe platform.
Advice you can trust

Working in partnership with you,
we'll guide your journey and share our knowledge and insights to make sure you get the best from Worktibe.
Critical thinking to help you realise opportunities and solve problems quickly.
Recommendations and guidance based on our experience across a variety of HEIs.
Change management insights based on best practice.
Support for API integrations.
Get live on time, on budget.

Want to know more?
We're always on hand to tell you a little more about our platform and products.
Whether you are looking for a short overview, or a full demo, get in touch now.
Talk to us on 0870 020 1760