Edinburgh Napier University pilots innovative post-award research management functionality
New research management features have allowed Edinburgh Napier University to:
Accurately record research and outputs in one system.
Easily make research discoverable for Open Access compliance.
Confidently check and report on REF compliance.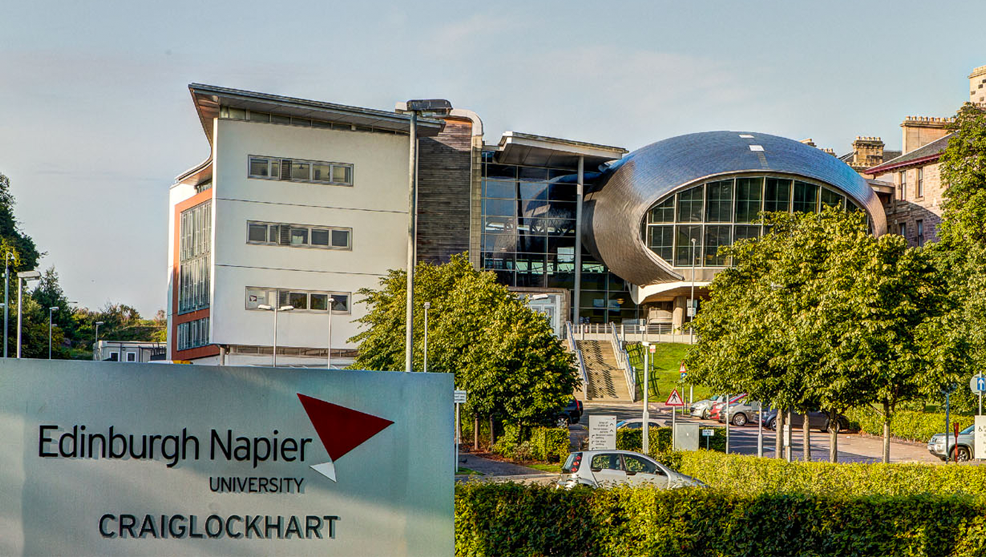 The situation
Frustrated by a complex array of research management tools that were difficult to integrate effectively, Edinburgh Napier University shared a common aspiration with universities across the UK: They wanted to be able to manage research, from concept to publication, in one system. And that's exactly why they joined forces with Worktribe.
The solution
In 2016, Napier became the first institution to implement Worktribe's full research management suite. Working closely with Edinburgh Napier, Worktribe developed a series of innovative new features that would transform the way institutions were able to manage outputs and staff profiles to further streamline their research management lifecycle.
"We relished the chance to have significant input into the development of a system that worked for us."
– Jessie Kennedy, Dean of Research and Innovation, University of Napier
In little over four months of planning and development, Worktribe's new features – an outputs repository and staff profiles – went live at Edinburgh Napier. A carefully selected group of academics and administrators tested the new functionality, helping the Worktribe team identify bugs and optimise user experience.
The transformation
By August 2016, Napier had fully functional Outputs and Profiles features as part of the Worktribe research management suite, and successfully moved over 9,000 outputs from ePrints to the new repository.
Worktribe's restful API meant that Napier could easily integrate with new and existing systems and data sources such as Sherpa RoMEO and ORCID, reducing the level of manual intervention required by the repository team, providing a "more streamlined user experience".
Also, as Napier was in the process of developing a new public-facing website during the implementation period, they took the opportunity to push selected outputs data in Worktribe to their new website too.
Feedback from academic and administrative users has been extremely positive, reporting that it is "intuitive to use" and that automated processes mean that they can work more effectively.
"As the first institution to use these features, we've had to learn as we go along, which can be a challenge – but is also exciting. We've come a long way in a short time"
– Jessie Kennedy
Future ready
Being able to manage staff profiles and their research in one place means that Napier can prepare effectively for REF2021. Features such as compliance indicators are helping them check and report to Units of Assessment on the status of both their staff and their outputs.
The team at Napier also find it extremely useful to be part of Worktribe's user group, helping influence product enhancements and developments and sharing best practice with other research management professionals.
"Being involved in this project with Worktribe was a fantastic opportunity and one that rarely happens."
– Jessie Kennedy
Outputs (including a free Open Access Repository) and Profiles are an integral part of our research management product suite.