The University of Aberdeen achieves significant research management change with Worktribe.
Selecting Worktribe has enabled the University of Aberdeen to:
Benefit from best-practice insights gained from an active community of Worktribe users
Realise a more integrated approach to research management, auditing and monitoring, all on one platform.
Support a strategic target of growth in research income by improving bid development and research processes.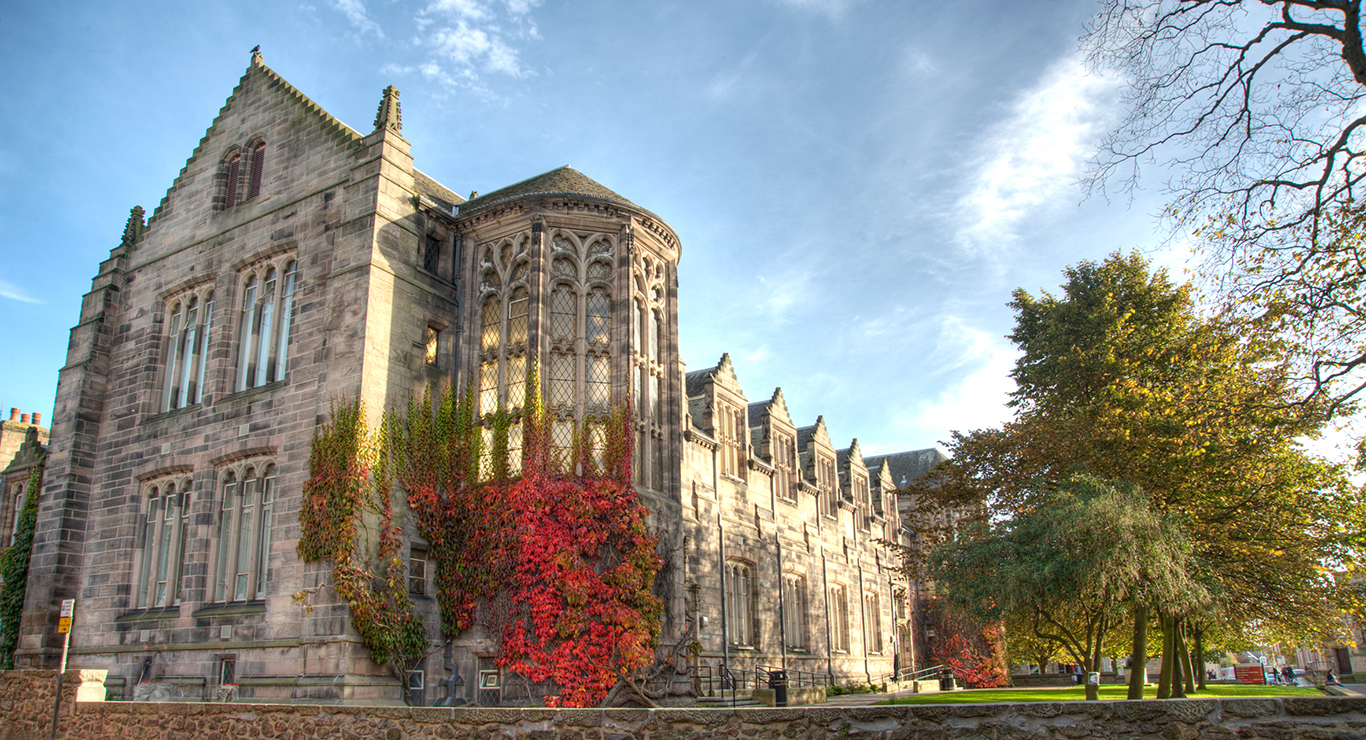 Image credit: University of Aberdeen
The situation
The University of Aberdeen comprises 12 academic schools and a host of multidisciplinary research centres and institutes. Following a professional services review, the institution identified the need for an integrated approach to research award management to replace several in-house systems and manual processes.
With an ambitious target to grow research income significantly, the University wanted to enhance the quality and success of its research bids. This required a transformation of processes around pre-award and post-award, as well as improving the ability to monitor and audit.
According to Liz Rattray, Director, Research and Innovation:
"As part of our 2040 strategy, we are striving to be more interdisciplinary, inclusive, international and sustainable, and underpinning that is having good systems.
We'd learned a lot from the sector and we were looking for systems that not only had good usability, but would also transform our business in terms of decision making."

– Dr Liz Rattray, Director, Research and Innovation, University of Aberdeen. 
It was hugely important for us to increase efficiency, to foster greater collaboration, and to empower management teams within schools and academic units to have better oversight and information about their research portfolios." – Dr Liz Rattray
After an extensive review of the market, the University of Aberdeen partnered with Worktribe to achieve a transformation of its pre-award and post-award research management.
"Through conversations and meetings, I began to understand that Worktribe would be a real partner and not just a supplier." 

– Dean Phillips, Assistant Director, Digital & Information Services, University of Aberdeen.
"There was a clear understanding and reflection on the questions we posed during initial engagements with the Worktribe team, and realistic answers were provided. They aren't shy about saying 'no, we can't do that' which shows they have real confidence in their products." – Dean Phillips.
One of the most important aspects of the project was that the team wanted to achieve real tangible change and process improvement. This entailed gaining an understanding of best practice across the sector and engaging with internal stakeholders through an extensive series of internal workshops.
"We decided very early on that this was an opportunity to reflect on our practices and processes for supporting research, and it was a way to learn from the wider sector, not just to replicate what we've always done for the last 20 years." – Dean Phillips.
Since Worktribe products are driven by best practice from over 45 UK universities, Worktribe provided the ideal platform for the University to ensure its research management processes and practices would best support its ambitious plan for growth in research income.
The transformation
After initial kick-off meetings in early 2020, the University of Aberdeen and Worktribe continued to implement Worktribe remotely due to Covid-19. With clear objectives, a dedicated project manager and allocated resources at the University, the implementation was a resounding success.
"Everyone has done a fantastic job of delivering an on time, on budget project – the size and complexity of which should not be underestimated. We've got a positive partnership with Worktribe that has helped us achieve our goals"

– Dean Phillips, Assistant Director, Digital & Information Services, University of Aberdeen
To enable more streamlined decision-making, the University's project board included representatives from all stakeholders including finance, HR, academics and researchers, school administrators and the communications team. The project also benefited from committed co-sponsors, who helped drive the project forward internally.
"We didn't have to wait to defer to somebody that wasn't on the project for approval, so from my point of view, this was one of the key things that helped ensure the project ran smoothly."  – Lauriel Simpson, Project Manager, University of Aberdeen.
Being part of the Worktribe community helped the University of Aberdeen to overcome some of their implementation challenges quickly. When seeking advice from other universities that use Worktribe, they found a real willingness to discuss thoughts and approaches.
"Knowledge sharing is extremely important and powerful. The Worktribe community is very open to sharing experiences and challenges and we've received a lot of help already. We are looking forward to being able to give something back." – Dean Phillips.
A fully remote rollout
Due to the Covid-19 pandemic, the University of Aberdeen was forced to roll out Worktribe remotely. This meant that all internal training and communications were organised via video conferencing, which had significant benefits for the project. Training was more inclusive because it was not reliant on physical presence in a meeting room, and recordings could be made and shared more widely. The training team found Worktribe's user guides very helpful for developing training materials and in reality, after the initial launch and training, many users did not require any further training:
"Once academics used Worktribe themselves, they discovered just how easy and intuitive the system really is."

– Lauriel Simpson, Project Manager, University of Aberdeen.
The number of academics and researchers using Worktribe on a daily basis at the University has continued to increase steadily over the first year after go-live, alongside system activity, with over 1000 research projects having already been created. Over 100,000 automated actions also occurred in this time, resulting in savings in administrator and researcher time and increasing the capacity of the team to work on further quality funding applications, in line with strategic objectives.
"The fact that we were able to deliver a rollout of the product, while working from home is a big achievement for the Aberdeen team but also for Worktribe and their client relationships and communication throughout." – Lauriel Simpson.
A partnership for the future
The team found that support from Worktribe has been consistent, especially when moving from a dedicated implementation consultant to support and client partnership after go-live.
"We raised a couple of queries and Worktribe have been proactive in their response, which I rarely encounter as a project manager. I also dread moving into support, but this hasn't been the case with Worktribe and a real relationship is being built, which is rare."  – Lauriel Simpson.
Since the University went live, the team has been able to quickly and easily implement Worktribe's regular updates in order to benefit from the latest features, and actively contribute to the Worktribe user group to influence future product development.
After the success of the initial project and positive feedback from users, the team at the University of Aberdeen are considering additional Worktribe products for more comprehensive management of research projects across the research lifecycle, all in one place.
"We'd rather integrate into something that academics already use instead of sending them to disparate systems. It means that from a reporting point of view, we'll be able to link everything into Power BI more easily and enable better decision making across the University" – Lauriel Simpson.
You can find out more about our suite of research management tools here, or contact Jon Hackney for a chat about how Worktribe can support research at your university.