University of Lincoln leads the way in research and curriculum management with Worktribe
An ongoing relationship with Worktribe has enabled the University of Lincoln to:
Collaboratively manage the full research lifecycle for externally funded projects.
Achieve a single, auditable source of truth for their curriculum.
Play a role in the development of Worktribe products that are now used by universities across the UK.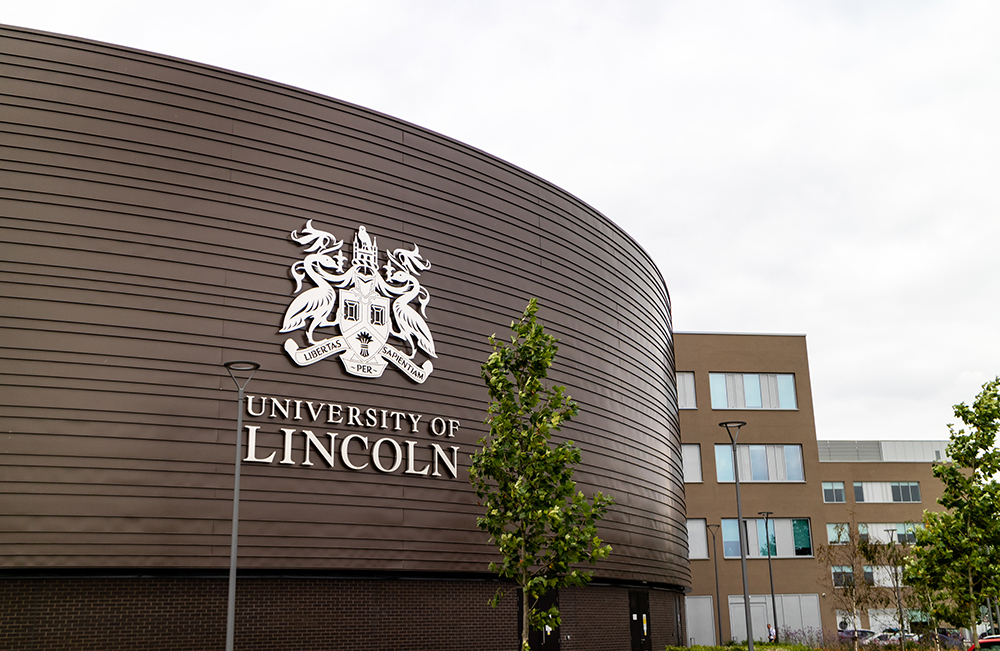 The situation
The University of Lincoln first joined forces with Worktribe in 2011. With an increasing student population at the time and a rapidly growing research environment, Lincoln had an entrepreneurial spirit and ambitious growth plans to build on their civic roots, maximising potential through partnership working with stakeholders.
Key strategic priorities included attracting more international and postgraduate students, increasing research grant income and research excellence, and building on its outstanding foundations in student experience.
This strategy required efficient systems which would "provide an evidence-based data-driven approach to enable the university to pursue its ambitions and underpin its success".
The solution
To support the expansion of the University's research efforts, a research management system was essential. The new system had to become "a single source of information for awards management" covering bid development, internal approvals, project setup, budgeting, staffing and reporting for all external income through research, education and consultancy.
The University aimed to reduce inefficient, manual processes and implement a new streamlined costings and approvals processes. Other objectives included improved data monitoring, facilitated statutory data collection, better reporting and visibility of changes. It was also essential that the system was easy to use as it would be widely accessed by administrators and academics alike.
At the same time, the University of Lincoln wanted to achieve "a single source of academic programme information to facilitate the management of information and processes, and to enable the same information to be available across the institution."
There was a desire to move away from manually storing programme information in a series of documents on an internal portal. Other objectives included automating workflow patterns across the University and managing marketing information efficiently.
The transformation
Through an ongoing relationship with Worktribe, the University of Lincoln has been able to shift firmly away from previous manual ways of working towards a holistic approach to administration across both external income and curriculum management on one collaborative, intuitive platform.
"When I look back at where we were then and where we are now, the transformation is remarkable. In simple terms, we're no longer reliant on spreadsheets and manual document stores and we have a full history of both our research and curriculum data at our fingertips as and when we need it." – University of Lincoln
"More importantly, there has been a shift in the way we work as an organisation – and that applies to academics and administrators alike. Administrative processes are more efficient and streamlined with Worktribe." – University of Lincoln
Full research lifecycle management
The University of Lincoln now has over 4,000 research, education and consultancy project bids on Worktribe managed by academic staff and professional services who access the platform on a regular basis. Streamlined workflows ensure that data is accurate and consistent, and managing the project lifecycle, which allows research managers and directors to easily view information about externally funded research, education and consultancy projects across the institution, at any time.
"Worktribe has been designed specifically with ease of use the first principle of development. It makes the process of developing and submitting a successful project effective and efficient. This has greatly enhanced and simplified the level of support available through the whole project lifecycle." – University of Lincoln
A single source of truth for curriculum
Since 2012, all programmes at the University of Lincoln have been created, edited and managed within Worktribe. An integration between Worktribe and the University's institutional website also enables consistent programme marketing by ensuring publicly available programme information is accurate and up to date.
"The University has a duty to ensure that its responsibility for standards and quality is discharged effectively through its procedures for the design and approval of programmes." – University of Lincoln.
"Creating and managing all programmes in Worktribe ensures the quality and accuracy of our curriculum data, as well as a full audit trail of historical records that can be easily accessed." – University of Lincoln
Programme and module information is no longer stored in separate Word and PDFs on a portal, with no way of programmatically retrieving or using the information. It is now "stored in a dedicated system in a structured manner, with search tools and APIs to retrieve information as needed."
Workflows for programme development and approval, coupled with the ability to track progress and modifications to programmes in one place has not only has improved accountability and transparency but reduced the need for manual chasing.
The table below illustrates how Worktribe has transformed the way the University manages its curriculum information:
| | |
| --- | --- |
| BEFORE | AFTER |
| Definitive programme and module information stored in a Word and PDF files on a SharePoint site, with no way of programmatically retrieving or using the information. | Definitive programme and module information stored in a dedicated system in a structured manner, with search tools and APIs to retrieve information as needed. |
| Programme marketing material held and managed separately from programme information. | Programme marketing material held in Worktribe as part of the programme information, and managed through workflows. |
| Programme and modules specifications had to be carefully checked for things such as assessments summing to 100% and each programme outcome being covered by at least one module. | A number of checks are carried out automatically to help academics and Quality colleagues. Validation assistance is provided throughout a programme creation or modification to prompt on what information is still needed. |
| Tracking the progress of new programmes or modifications relied on manual records and chasing individuals. | Workflows are used to get approvals and track the progress of programme proposals or modifications, providing a clear status to everyone. |
| External examiner reports were submitted through a SharePoint form, relying on the examiner to list the programmes they examine and need manual intervention to link back to the programme(s) in question. | External examiner reports are requested through Worktribe, tracked by workflow and related to the modules being examined. |
Ready for the future
During the last decade, this relationship with Worktribe has helped the University of Lincoln turn big ambitions into real solutions to the challenges of higher education administration.
Since 2012, University of Lincoln has increased its research income, greatly enhanced its international outlook and has been awarded Gold in the latest TEF assessment for teaching excellence. Having better management information and automated systems has supported the university's rapid growth throughout this period.
Not only has the University itself benefited, but it has played an important part in the development of leading research and curriculum management products that are now used by institutions across the UK.
In 2019, the University of Lincoln decided to take an important step to continue working with Worktribe and join the 30+ institutions already running on Worktribe's evolving configuration-only platform. This means that the University is now able to benefit from future-proof software that is constantly evolving based on best practice across institutions, with regular upgrades that can be implemented with minimal disruption.
"Being part of the Worktribe community has made us realise that we don't have to tackle the challenges of complex higher education administration alone. We have a network of peers to share knowledge and ideas with, and together we are shaping the evolution of products that help ensure that our administration is collaborative, efficient and transparent." – University of Lincoln
Want to know more?
We're always on hand to tell you a little more about our platform and products.
Whether you are looking for a short overview, or a full demo, get in touch now.
Talk to Jon on 0870 020 1760