Worktribe's newest team member, Esther Silver, shares her thoughts on some of the key components of a successful IT project or initiative.
Since Covid-19 barged its way into our lives uninvited, we've seen greater emphasis on ensuring IT systems are in place to help us work collaboratively, wherever we might be. However, the current situation also means that embarking on a new IT project or initiative is even more challenging .
Over the 25 years I've worked in training, education and IT, I've come to recognise what makes a project or initiative a success (or not!) and thought this might be a good time to share my thoughts with you.
Whether setting up a new business division, implementing an IT system, developing a curriculum strategy or improving processes, there are some simple but hugely important components that every successful project has in common.
1. Collaborate and listen
No project can be successful in isolation. By collaborating effectively from the spark of an idea, your project or strategy is more likely to grow into a valuable and recognised achievement. It is important to understand the perspectives of those impacted – even when you might not want to hear them – by involving people from the start of the journey. I love a plan, a spreadsheet, a flow diagram, a model, but doing the same thing over and over again without listening to the ideas and concerns of stakeholders and responding to them won't lead to success.
2. Commit resources early
A desire to 'get it done' and the enthusiasm of key team members is great. However, don't fall into the trap of glossing over or underestimating what is required during the planning stage. Sometimes, the resourcing of activities needed within implementations and other IT projects can lack considered understanding of the time and skills required.
Wherever possible, name those in your team who are going to take responsibility for delivering tasks, and involve them early. These are the people that will enable you to deliver success on time and on budget. Always check that they have the skills and the capacity to contribute and help them to delegate and/or prioritise by sharing the drivers, the goals and the benefits that will result from this work. After all, this work is often above and beyond their BAU activities.
3. Stay aligned
More than once I have seen projects or even whole business ventures grow so far from original goals and objectives that, in the end, people are unable to identify what they are actually working towards and why they do what they do in the way that they do it! This is especially true in times of crisis. I'm very aware that the term 'strategy' can be overused, and mis-used, however strategic alignment is essential to ensure that efforts are correctly focused to maximise achievements. More than that… there needs to be continuous review of external and internal factors to make sure that both the strategy and the resulting operational and tactical plans are still fit for purpose.
4. Measure the benefits
When it comes to presenting proposals for change, I've seen business plans ranging from those written on the back of a napkin, to those worthy of recognition from the Chief Planner of Plannertown. With little exception, there is a stated goal, and nine times out of ten there is a statement of benefits that the action will bring. However, once the budget is signed off, little effort seems to go into measuring and tracking benefits in order to assess value. Of course this takes effort, and perhaps the statements of benefit are largely there for internal buy-in?
In reality, benefit realisation tracking is extremely valuable to any organisation. It  plays an important role in supporting decision-making and providing validated model data for future scenarios. I fail to see the sense in leaving it out, and with a little thought, measurement doesn't need to be over complex or  onerous.
5. Celebrate!
Finally, I believe in celebration! Frequently I have witnessed 'lessons learned' sessions, reflective activities, project reviews and evaluations that have an imbalanced structure giving a disproportionate amount of  time over to issues and problems. True, these need to be acknowledged, however why not give equal or more focus to the solutions and successes? Identify what you have achieved, how you have achieved it, the benefits you have reaped and what you can and should repeat next time.
Client partnership at Worktribe
I've joined Worktribe to help universities get even more value out of their Worktribe products and further transform administration. I see this as a collaborative partnership between Worktribe and each institution, where each step is jointly planned, resulting in a bespoke journey to achieve bespoke goals. Through continuous engagement, we'll work towards closer strategic alignment and better ROI together.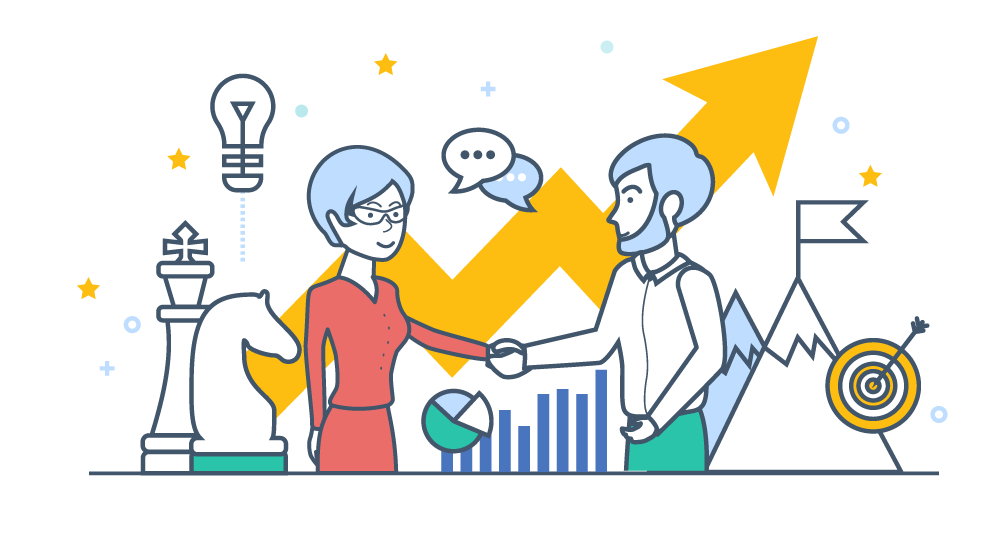 Find out more about Client Partnership at Worktribe here, or feel free to get in touch with me if you would like to chat!