What do a historic ship, a room full of higher education managers and administrators and a free bar have in common? Worktribe Connect!
In June 2019, our first two-day user conference took place at the SS Great Britain, near Worktribe's main office hub in Bristol. Worktribe Connect was fully booked, with representatives from over 30 institutions across the UK joining us to share ideas, experiences and best practice, and drive user-led innovation in our products.
"As a company, we are driven by our user base. So an event like this is focal to the future development of our products" – James Brook, COO, Worktribe.
The event brought together people from both research and teaching spaces for the first time, with a focus on Worktribe as one platform for higher education administration.
As well as showcasing the new features and new products that form part of the July release, additional user-led sessions and networking opportunities were included – as requested by those who attended previous Worktribe user groups.
"It was a really good opportunity to meet other users, to understand how they are using the system and to get some good ideas and tips." – Sally Hewlett, Head of Research Operations, University of Durham
Many Worktribe "super users" have unique roles within their universities, meaning that opportunities to meet with people who work on similar projects are few and far between. Everyone agreed that connecting with their peers and being able to share experiences and ideas was invaluable.
The atmosphere at Worktribe Connect was open, informal and friendly – something that is very important to us as a company.
"There was a great willingness to share experiences" – Martin Boddy, PVC Research, University of the West of England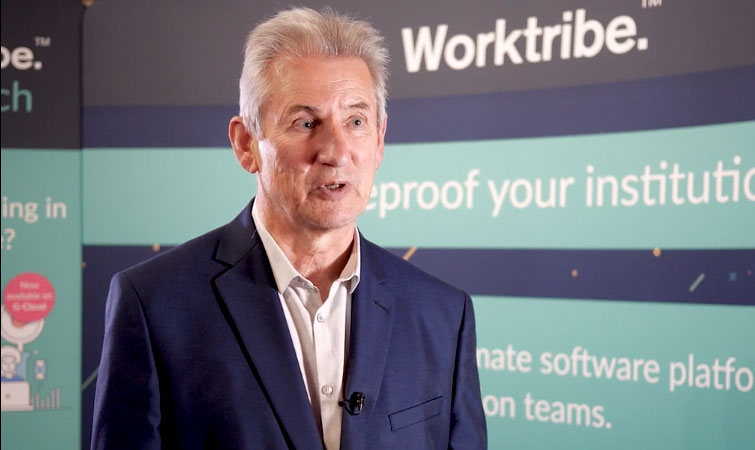 Martin Boddy, PVC Research and Enterprise at the University of the West of England (UWE) shared insights into their strategy for 2020 and beyond. He delivered an interesting and honest account of their groundbreaking project to bring together research and curriculum on one platform with Worktribe.
As well as Worktribe Research users,  Worktribe Curriculum users also had the opportunity to get together for the first time and collaborate to help shape the development of their curriculum management software – a rapidly evolving product on the Worktribe platform.
"It's that reassurance, that there is a massive team at Worktribe here to help, and they want to help" – Daisy Edwards, Senior Quality Officer, Southampton Solent University
Day two was a very full day of workshops and user-led sessions, and the feedback has been extremely positive – from both sides.
"Good discussion all around, with great hosting from Worktribe. Conversations flowed well and captured plenty of points for carrying forward."– Worktribe Connect attendee
With the help of a fantastic, historical location and all of the Worktribe team on board, the event was a great success.
The Worktribe team would like to say a big thank you to all of those who contributed, and to all those who attended with open minds and ideas galore.
We look forward to seeing you there next year.
If you'd like to be part of the Worktribe community, get in touch now