We're proud to announce that Worktribe picked up the Outstanding Corporate Member Award 2022 at UCISA's inaugural awards ceremony in Manchester last month.
The award "recognises the company that has gone above and beyond in delivering excellent services to an institution or the wider sector".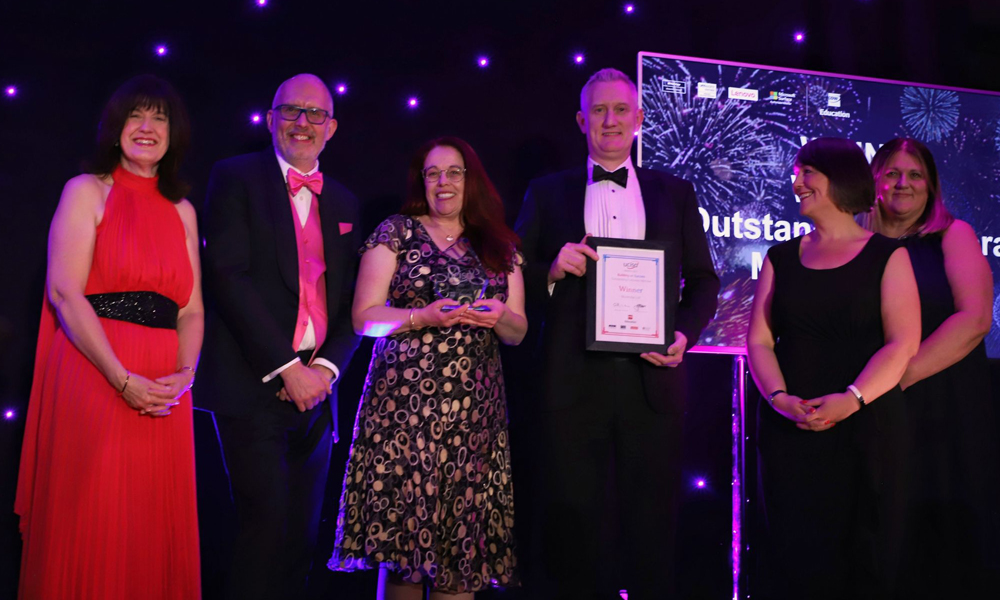 Worktribe was nominated for its commitment to continuous improvement based on sector best practice, as illustrated by its innovative Early Adopter Programme, which allows for focussed sector-led user testing and feedback to inform product development.
In the award announcement, UCISA said:
"The winning organisation has developed a research management product to support and manage ethical reviews in response to a request from numerous institutions in its user group.

The nominee said that the level of engagement and responsiveness was excellent. Implementation ran on time and on budget. Feedback from academics has been extremely positive.


This is a model example of how a software provider ensures that its product innovation and continuous improvement is driven by best practice in the HE sector, for the HE sector."
James Brook, Worktribe COO, said:
"It's great for the team to get the recognition they deserve for the work they put in every day to provide excellent systems and customer experience to our clients.


We were proud to just be nominated for the award, let alone to actually win it. Thank you very much to the university who nominated us."
The award was received at the awards ceremony by Client Partner Esther Silver and Account Manager Jon Hackney at the UCISA Leadership Conference.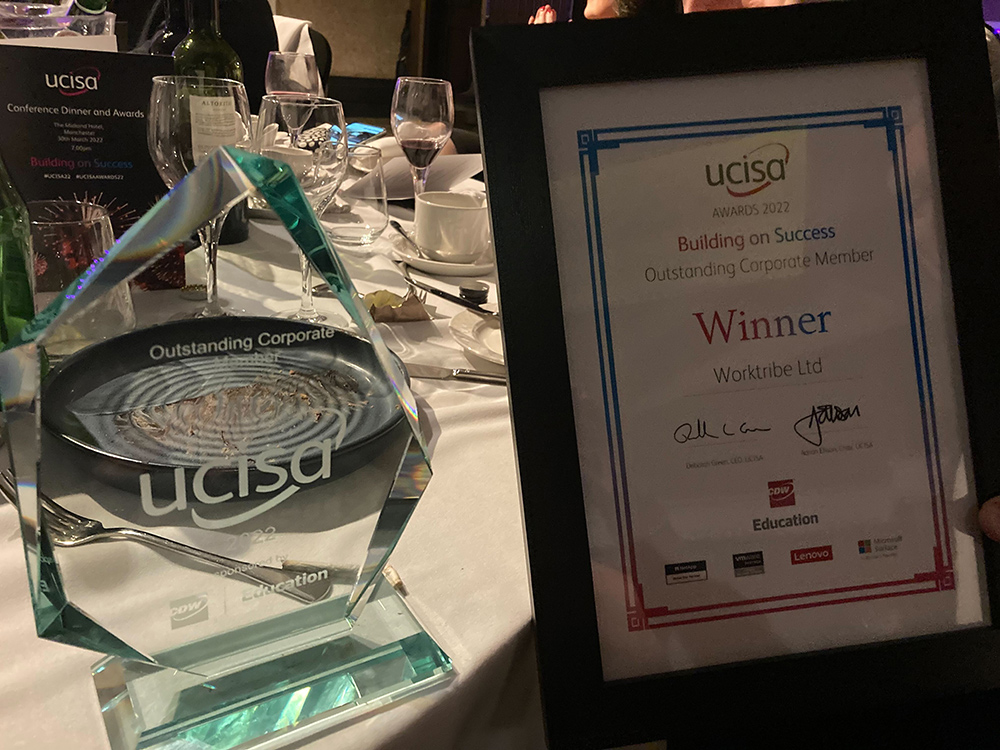 Thank you again to UCISA for a fantastic event and a night of celebration.
If you'd like to find out more about our product development approach and how your university can get involved, please get in touch with Jon Hackney.