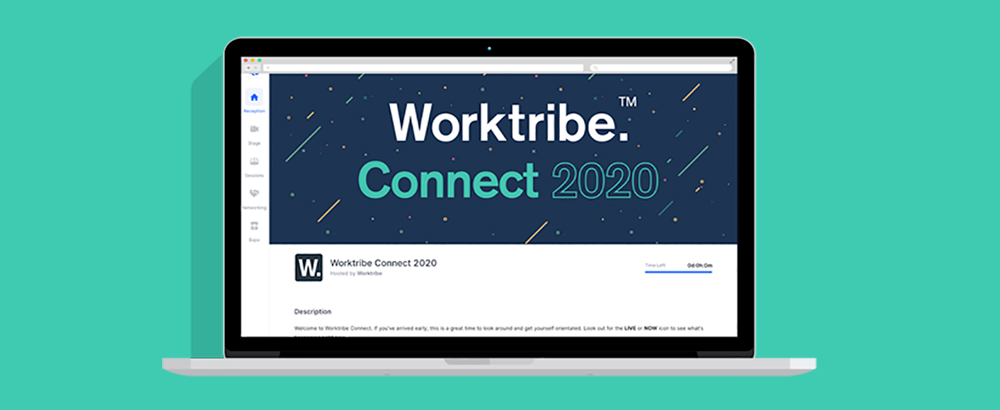 This year's annual Worktribe user conference was transformed into a virtual gathering with product insights, shared experiences and speed networking.
When we booked the Mshed in Bristol last year for our 2020 conference, we would never have imagined being in the position we were at the end of March – facing uncertainty about whether any conferences at all would be able to take place during the summer.
Early on, we made the decision to postpone our in-person conference to next year, and focus on what we could offer as a virtual event.
One of the most important requirements for us was that we didn't lose the element of networking, something that our clients have told us time and time again that they find extremely useful. And especially in Covid-19 times, keeping conversations like these going is more important than ever before. There's no doubt that being able to share experiences, ideas, challenges and solutions with colleagues at other institutions helps drive progress across our user base.
We found an online conference platform that would offer our clients this opportunity and devised a compact agenda that maximised useful content and minimised the time attendees had to sit in front of a computer screen.
A great turnout
On 23 June, our first virtual user conference went live and within the first half an hour, we already had well over 100 attendees from 36 institutions. Testament to the openness and friendliness of our users, attendees jumped into the speed networking with enthusiasm, meeting new contacts and catching up with old friends. At least 80 new connections were made.

Following on from this the Worktribe team took to the "stage", giving users insights into client partnership opportunities, support services and product developments. After a good grilling by our users at the Q&A, everyone headed over to the BYO drinks and networking session.
Shared insights and interactive discussion
Day 2 of the conference started early with a spot of BYO tea and coffee networking, followed by a number of interesting and informative sessions courtesy of our amazing clients.
First up was UCL with an in-depth insight into how they've used data from Worktribe to provide business-critical insights to support better strategic decision-making regarding research at the university.
Napier University led a session that showcased the innovative work they've been doing to go live with Worktribe Ethics, a research management product that was developed by us in response to a request by the institutions we work with.
The University of Lincoln provided insights into nearly a decade of partnership with Worktribe, with a focus on how they've managed to achieve a single source of truth for their curriculum data with Worktribe Curriculum, and integrated this with their institutional website to display course information.
Finally, King's College London took us on a journey of how the institution has expanded and adapted its use of Worktribe's research management suite, initially starting out using the research costing tool and then moving forward to manage all pre-award and post-award activity, as well as research contracts.
And at the same time, a REF panel of experts with the University of Hull were on hand to discuss the latest REF changes announced at the Research England webinar earlier that day, as well as a meaningful discussion as to how Worktribe REF can better support REF submissions.  The panel also went on to discuss how aspects of the REF could be brought into research management so momentum around research quality, performance and investment could be retained.
The growing Worktribe "family"
As always, a highly memorable part of the conference was the opportunity to network with other institutions, to share experiences and learn from others. The platform we used worked extremely well for this (considering it was a virtual event) and the feedback has been excellent.
"Networking was brilliant and I absolutely love having a face to go with a name now" Leena, Durham University.
"Great conference and loved the networking" Anne, University of Stirling.
"It was good to re-connect with people which reduced the sense that we are working in an isolated bubble – especially in the current circumstances. The sessions were focussed and the content useful. Overall the organisation was excellent!" 
We'd like to say a big thank you to all of the institutions that took part in the conference, shared their ideas and experiences and got stuck into the networking. And a special thank you to the institutions that worked hard to bring us informative, insightful presentations.
Our user conference was, once again, a great reminder of how lucky we are to be part of an open, friendly Worktribe "family".
We've re-booked the Mshed for the same dates next year, so we hope to see you all again at a Covid-19-free Worktribe Connect 2021.
If you'd like to be part of the Worktribe community, get in touch now